Would you like to take Yoga classes in Houten or Het Goy?
Your Time Yoga offers Vinyasa Yoga and Restorative Yoga classes.
Vinyasa Yoga is a dynamic form of Yoga, in which you will move through a sequence of poses, connected with your breath. It is a vigorous style of Yoga. You will strengthen your body through conscious movement, flowing from one pose to the other intertwined with breath work and mindfulness. The dynamic is always balanced by more relaxing and restorative poses. The classes are each time different in set up and intensity: both as beginner as advanced, you are welcome.
Restorative Yoga is aimed at facilitating deep relaxation. We support our body fully with bolsters and blankets and stay for a longer time in the poses. By making ourselves comfortable and having our attention in the moment, a natural process of unwinding of tension can occur. We end with a longer Savasana (final relaxation pose) or Yoga Nidra (guided relaxation). In Restorative Yoga we practice the art of relaxation and being in silence.
Classes are in Dutch or English, depending on who is there.
Why choose Yoga?
Yoga for strength
Yoga is a combination of effort and relaxation. That means that Yoga is also a training. You can become better at it and you get a stronger body of Yoga. For people who are doing a lot of sport, Yoga is a good way to recover. Ideal as an alternation for your strength training or bootcamps.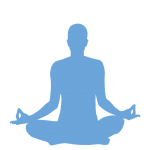 Yoga for relaxation
Can you really unwind at home? Or do you think about all the things that you still have to do? The beauty of Yoga: during the lessons you do not have to organize  anything. Your Time Yoga guides you through the movements, while you can empty your mind. In that way Yoga becomes truly a time for yourself.
Yoga to become more flexibel
Do you think you are too stiff for Yoga? Then it is the right time to try out an introduction lesson. The different Yoga poses and movements stretch your muscles. If you perform these movements regularly you become more flexible. You will see that you slowly but surely become less stiff and feel better.
Yoga for a sharp mind
Can you use some more focus? Then try a lesson. Since the early days Yoga has been a training of the mind. It can help you to become calm and find out what you really feel. Via silence and concentration you step 'out of your head', as it were. That helps you to see things more clearly.
Who gives the classes?
"I really think that Yoga is a gift to yourself."
Eva is Yoga teacher. She lives in Houten and teaches Vinyasa yoga. During the lessons Eva is your guide. With clear instructions she takes care that you will get into the right flow so you can fully focus on body, breath and mind.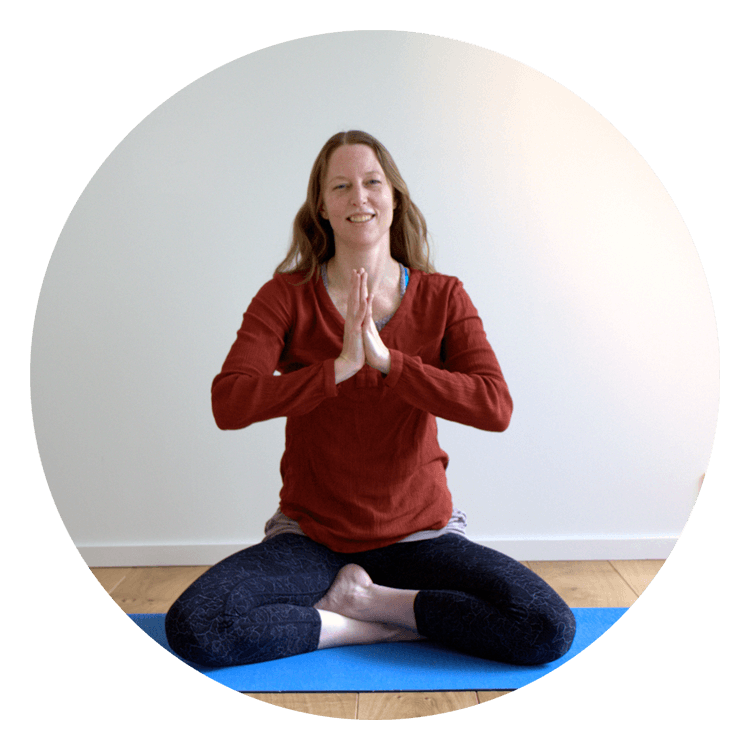 Testimonials
"I experienced yoga through the lessons of Eva. The lessons after work as well as during lunchtime are wonderfully relaxing. Everybody suffers from pressure at work these days and there is hardly time to relax. During Eva's yoga lessons, for a moment you go somewhere else. This has the effect that after lunch you are starting the second part of your work day feeling refreshed and after work I always drive home feeling wonderfully relaxed. During the yoga lesson you're not only working on the flexibility of your body, but also on relaxation through your whole body by using your breath. Eva knows how to lead this very well. Very much recommended!"

"Eva's lessons are wonderfully relaxing and the atmosphere is nice. The instructions are clear and there are enough options for every level. I enjoy every lesson!"
"My experience in Eva's classes is fantastic. It's a mix of different types of Yoga (Hatha, Vinyasa, Ayurvedic...), very complete for the full balance of the body and brain: stretching, flexibility, muscles tone, breathing and meditation. Definitely a good value for mind and health. I recommend everyone testing..."

"I have experienced Vinyasa yoga as a relatively active form of yoga, in which you develop your flexibility, balance, and strength simultaneously. Breathing obviously plays an important role here, the result is a beautiful combination of development, effort and relaxation. Eva is an inspiring and passionate teacher and takes full account of the group and individuals in the group. The class is helpful for beginners and challenging for advanced students."
Classes
Vinyasa Yoga
Basics
Practice moving on your breath, learn alignment techniques of different poses and move in a slow and steady pace.  Get used to doing dynamic Yoga in this slow, unwinding but strong Yoga class.
Vinyasa Yoga
level 1 -2
Conscious, creative movement in a continuous 'flow'.  We will build up towards more complex poses and integrate breathing techniques and meditation. Get to know Vinyasa Yoga as a complete body-mind workout.
Vinyasa Yoga level 1 – 2:
Monday evening from 20.00 to 21.00 h
Houten
Restorative Yoga
Deep relaxation, unwinding and stillness.  Get to know the nuturing, nourishing qualities of Restorative Yoga en Yin Yoga. Go for this inward journey and learn the art of relaxation.
 Restorative, Yin and Meditation:
Wednesday evening from 20.30 – 21.30
Friday evening from 19.00 to 20.00
Het Goy